Pomegranate Michelada
Sweet, salt, spice, cerveza!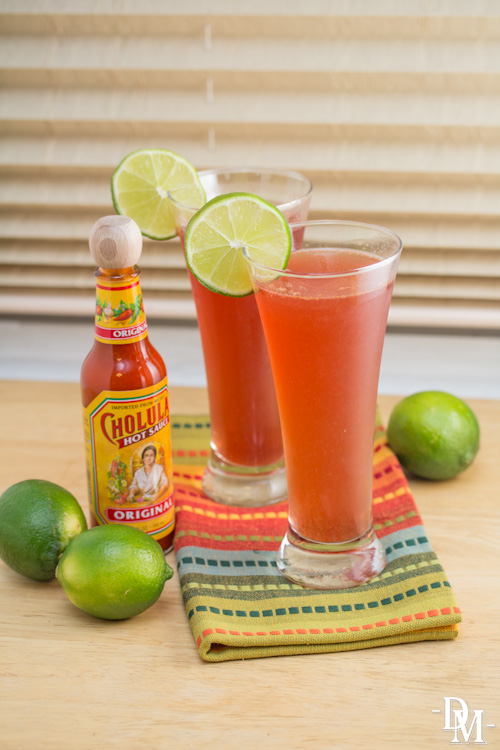 GET IT
1/4 ounce Cholula hot sauce (plus extra dashes to taste)
1/4 ounce worcestershire sauce
1/8 ounce soy sauce
Juice of 1/2 a lime
1 ounce pomegranate juice
12 ounces Corona (or similar beer)
Lime wheel for garnish
MAKE IT
Combine ingredients hot sauce through pomegranate juice at the bottom of a chilled pilsner glass. Top with beer and stir gently. Garnish with lime wedge.
ENJOY IT!