Rosemary Syrup
Rosemary is a deeply fragrant evergreen herb that was often used during wedding ceremonies in the Middle Ages. Other folkloric usages have included divining the name of a potential lover, repelling witches from the household, and enhancing dull cocktails.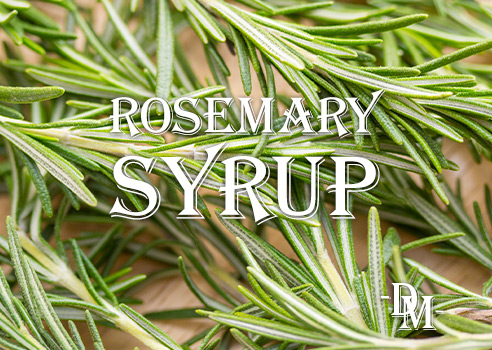 GET IT
1/2 cup sugar
1/2 cup water
4 large sprigs rosemary
MAKE IT
In a small saucepan, bring ingredients to a gentle boil. Reduce heat and simmer for 30 minutes, stirring occasionally. Let cool and strain into a glass jar.
ENJOY IT!
IN YOUR BAR