The Mockjito
"What this recipe needs is some more rum." -Anonymous
We don't agree! Some mocktails suffer from Too Sweet Syndrome, but tart lime, refreshing mint, and crisp cuke give this mojito plenty of mojo.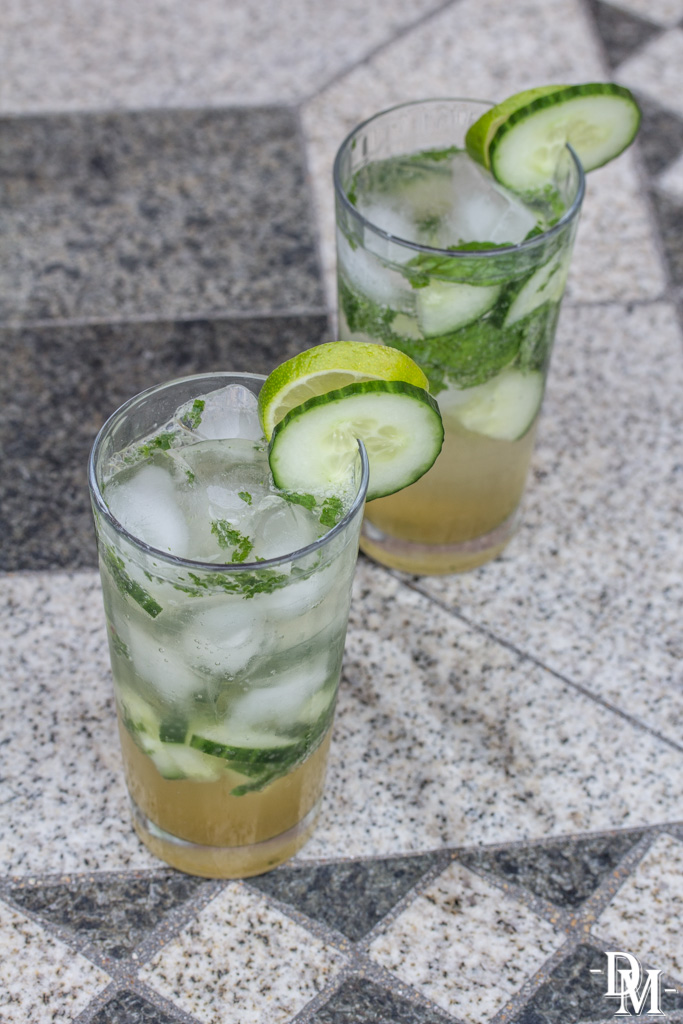 GET IT
Juice of 1/2 a lime
3/4 tablespoon raw sugar
8 mint leaves
1/4 cup quartered cucumber
Club soda
Ice
Lime wheel and cucumber wheel for garnish
MAKE IT
Put mint leaves, raw sugar, and lime juice at the bottom of a highball glass and muddle for one minute. Add quartered cucumbers and ice, top with soda. Stir gently. Garnish with lime and cucumber wheels.
ENJOY!