Ginger Peach Sangria
Put some punch in your in your peach with spicy ginger and tangy citrus.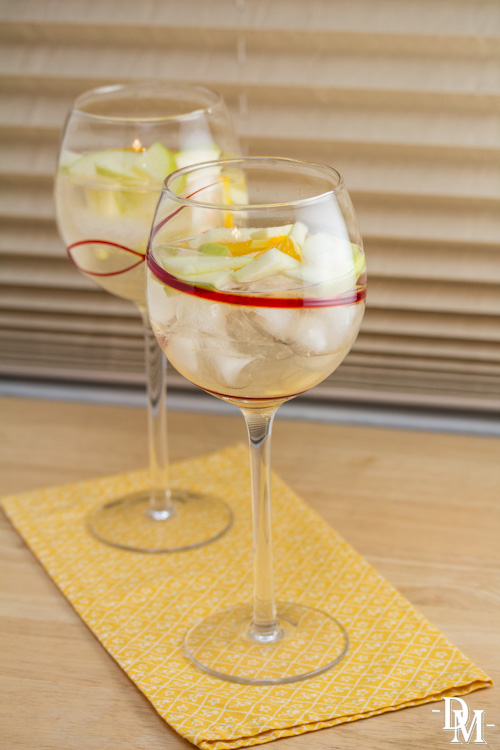 GET IT
1.5 liters Pinot Grigio
1 cup ginger-lime syrup
1 cup peachtree schnapps (we use Dekuyper)
2 cups club soda
1 orange, washed, cut into quarters and sliced
2 green apples, washed, cored, cut into quarters and sliced
Ice, for serving
MAKE IT
Pour wine, syrup, schnapps and club soda into a large pitcher. Add sliced fruit and stir to combine. Refrigerate until ready to drink. To serve, place ice into wine glasses and ladle sangria over top, being sure to include several slices of fruit in each glass.
ENJOY IT!