Bourbon Punch #2
Bourbon and brandy pack a real one-two punch!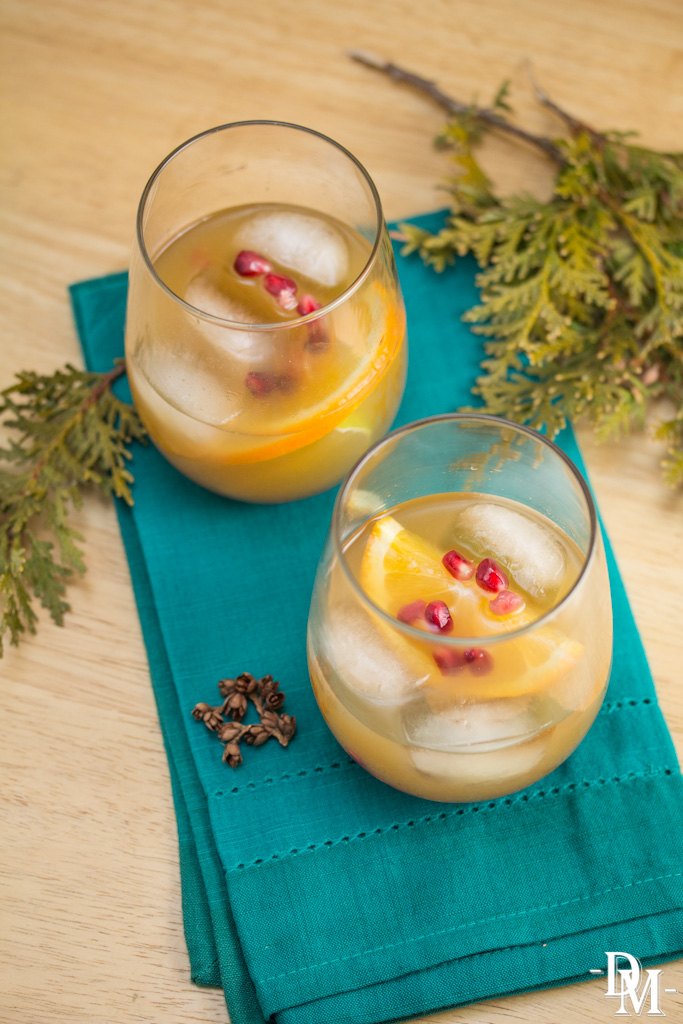 GET IT
1 cup peach nectar
1 cup bourbon
4 ounces peach brandy
4 ounces fresh-squeezed orange juice
2 ounces fresh-squeezed lime juice
3 ounces ginger-lime syrup
2 cups club soda
fresh pomegranate arils, lime slices, and orange slices for garnish
MAKE IT
In a serving bowl filled with ice, stir together ingredients peach nectar through syrup. Garnish with fruit, then top with club soda just before serving. Serves 8.
PARTY ON!