Marina's Dream
Absinthe makes the heart grow fonder. This potent anise-flavored spirit blends with the citrus flavors of Lillet in a creamy, dreamy concoction.
Although absinthe's reputation as a hallucinogenic is somewhat exaggerated and the formulations available in the United States are less potent than those of 1920's Paris, be advised that absinthe should always be diluted and may result in creativity.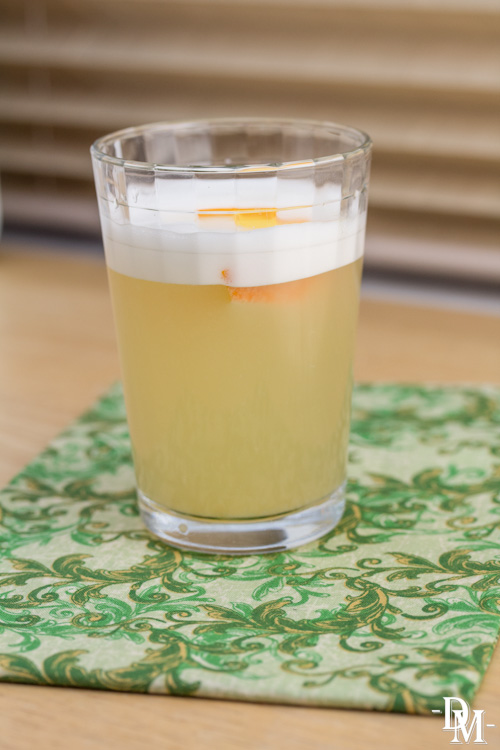 GET IT
2 ounces Lillet
1 ounce gin
1 teaspoon absinthe
Egg white
Ice
Orange wedge for garnish
MAKE IT
Pour Lillet, gin, absinthe and egg white into a cocktail shaker. Shake vigorously for at least 60 seconds. Add ice and shake for another 30 seconds. Strain liquids into glass, squeeze orange wedge over top and drop into glass.
ENJOY!