DM Bloody Mary
Chile vodka takes this Bloody Mary up to eleven!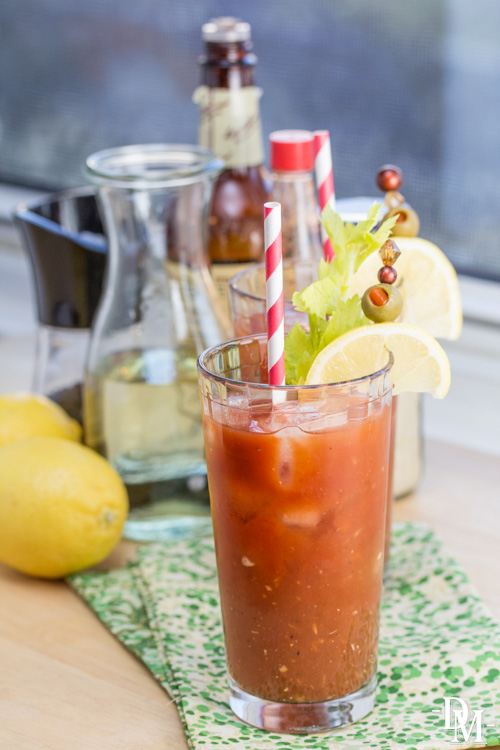 GET IT
1/4 teaspoon horseradish
Fresh cracked black pepper, to taste
1 teaspoon Worcestershire sauce
1 tablespoon fresh-squeezed lemon juice
1 ounce chile vodka (1 1/2 oz for heat-seekers)
3 ounces vegetable juice, your blend or Original V8
3 dashes hot sauce
Ice
Lemon wedge, olive and celery, for garnish
MAKE IT
Partially fill a cocktail shaker with ice. Add horseradish and black pepper over top of the ice, then add liquids and hot sauce. Shake and strain into highball glass. Garnish with lemon, olive, and celery stalk.
Serves one.
ENJOY IT!