Chile Rum Wings
These spicy, boozy apps are so tasty that people won't even notice that mess on your face!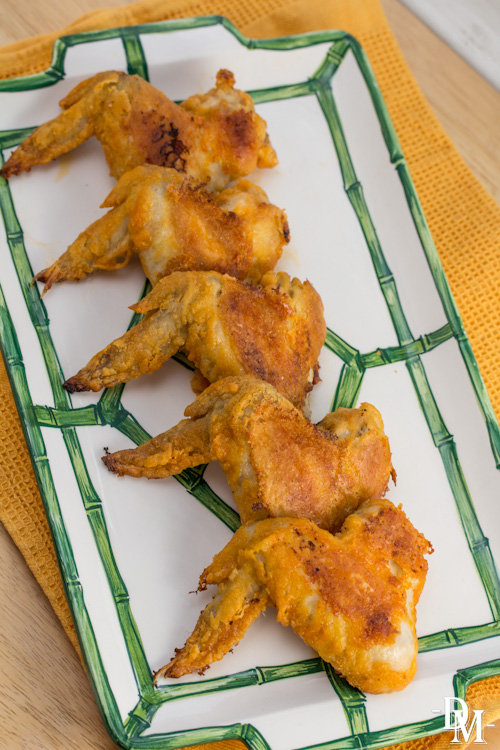 GET IT
One dozen chicken wings
3/4 cup all-purpose flour (we used Bob's Red Mill Gluten Free)
1/2 teaspoon salt
1 1/2 teaspoons cayenne pepper
1 teaspoon garlic powder
1/4 teaspoon dried parsley flakes
1/4 cup hot sauce (we used Texas Pete)
1/3 cup chile rum
1/2 cup butter
Olive oil cooking spray
Aluminum foil, large paper bag, and baking sheet
MAKE IT
Place flour, cayenne pepper, salt, and garlic powder in bottom of large paper bag. Add wings and shake vigorously to coat. Cover baking sheet with aluminum foil and spray with olive oil. Place wings on the sheet and refrigerate for 1 hour.
Preheat oven to 400 degrees. Melt butter in microwave or saucepan and stir in hot sauce and chile rum. Baste each wing with the mixture until completely coated. Place on baking sheet and cook for 20 minutes. Turn over and bake for an additional 15 minutes (until crispy), re-basting if  dry spots appear.
ENJOY IT!