Garden Paloma
Salt, tequila, thyme!
This refreshing tequila treat blends citrus, bubbles, and a hint of aromatic herbs.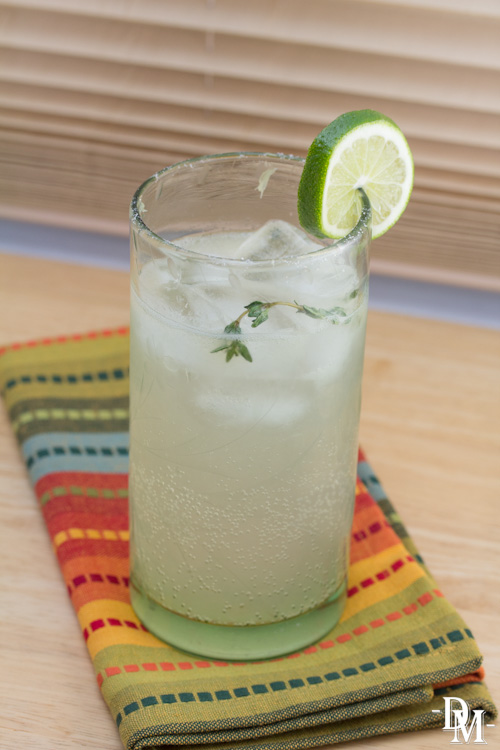 GET IT
1 1/2 ounces tequila
4 ounces fresh-squeezed grapefruit juice
Juice of 1/2 lime
Club soda
1 ounce Thyme Syrup
Thyme sprig and lime wheel for garnish
Salt
MAKE IT
Run lime wheel around edge of glass and invert over salt to coat rim. Fill glass with ice. Add tequila, grapefruit, lime , and syrup and stir. Top with soda, then garnish with lime wheel and thyme sprig.
ENJOY IT!