Fraise 75
The original French 75 cocktail was named for the  Canon de 75 Modèle 1897, a WWI-era light artillery piece used to deliver toxic gas shells. In accordance with the Geneva Convention, we use it to deliver strawberry, basil, and elderflower.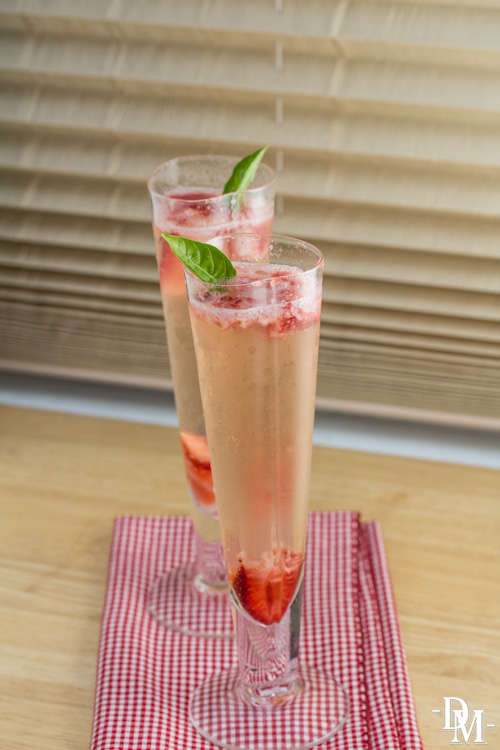 GET IT
Prosecco
1 strawberry, thinly sliced
3/4 ounce Basil-Lemon Syrup
1 1/2 ounce gin
1/2 ounce St. Germaine
Basil leaf, for garnish
MAKE IT
Muddle strawberry slices with syrup in bottom of champagne flute. Add St. Germaine and gin. Top with Prosecco. Stir gently. Garnish with basil leaf.
ENJOY IT!