Chocolate Manhattan
The City That Never Sleeps demands a Cocktail That Never Disappoints. The Manhattan- among the most classic of libations- has been enjoyed by elegant New Yorkers since it was first served at the Manhattan Club in 1870.
Like its namesake, the Manhattan has always been adaptable. Its popularity was undeterred even by Prohibition, when Canadian whiskey was substituted as the main ingredient (thanks, Canada!). Our version adds a hint of chocolate, which doesn't break any laws… but does taste a bit racy.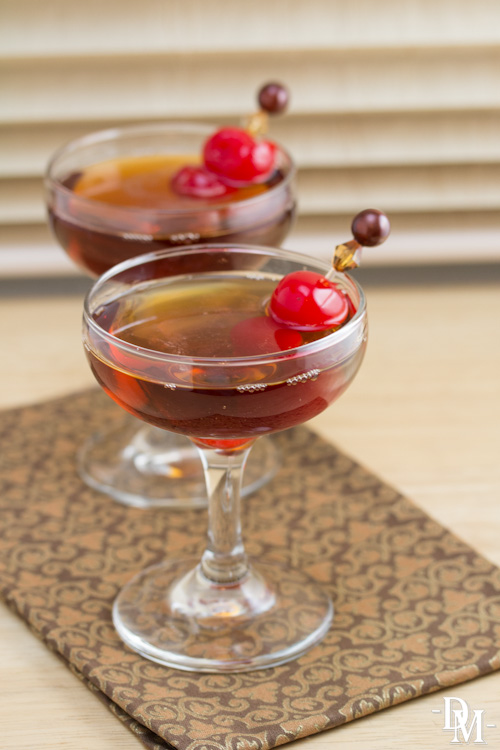 GET IT
*Rye (Canadian Whiskey) has been the mainstay of the Manhattan since the Prohibition era, but anything goes in this town! You can substitute  Scotch (then it's a Rob Roy) or bourbon (and then we want one).
MAKE IT
Stir ingredients with ice. Serve as is or strain into chilled cocktail glass.
ENJOY IT, OLD SPORT!