Caribbean Cocktail
This martini was developed by our webmaster, who must have been dreaming of a vacation away from us.
Curaçao is a Caribbean island off the coast of Venezuela whose name is thought to derive from the Portuguese word for healing, as sailors found their scurvy was cured after enjoying the native fruits.
Its namesake liqueur is made from the the bittersweet peel of the laraha, a fruit resulting from a failed attempt by the Spanish to grow Valencia oranges in the island's arid soil. As the saying goes, if life hands you terrible oranges, make a delicious liqueur!
Add the gin and fragrant blood orange bitters, and this azure blue martini will transport you to paradise.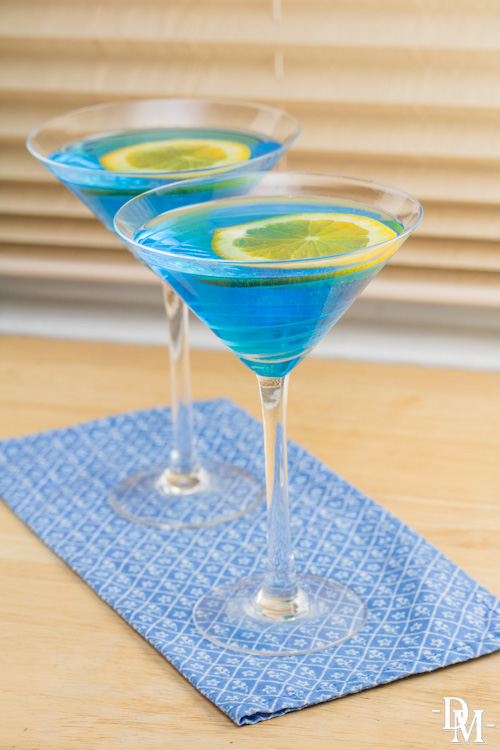 GET IT
3 ounces gin
1 ounce blue curaçao
2 dashes blood orange bitters
Orange or blood orange wheel for garnish
MAKE IT
Pour all ingredients into a cocktail shaker filled with ice. Shake and strain into a chilled martini glass. Float orange or blood orange wheel on the top.
ENJOY IT!